Shop Home & Office Water Filtration Systems
 Water Ionizers & Reverse Osmosis Systems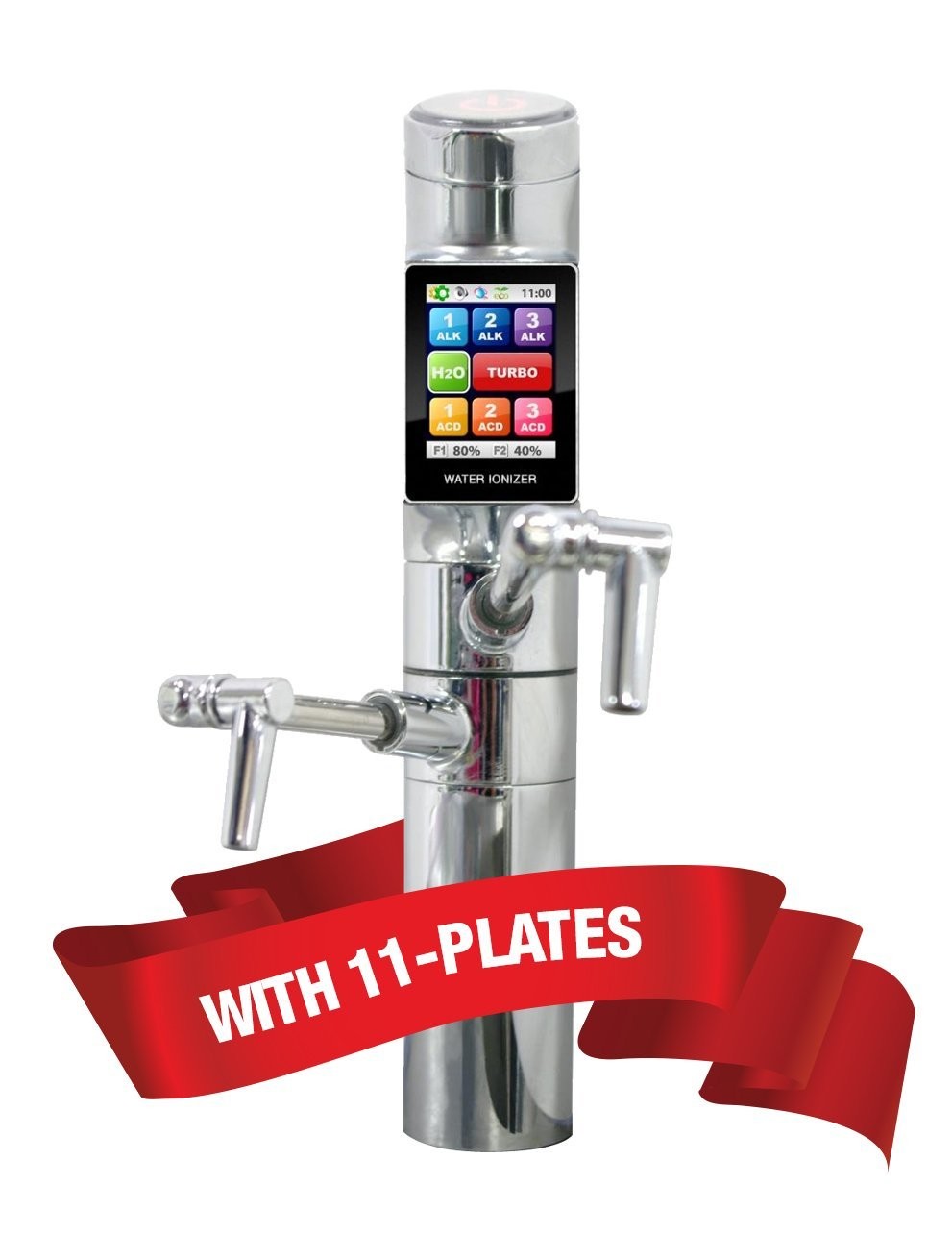 Tyent UCE-11 Water Ionizer
SKU 00022
Product Details
Tyent UCE-11 Water Ionizer
The Tyent UCE-11 features advanced interactive touchscreen capabilities. Easily adjust pH levels or user settings to suit any application - taking your medicine, preparing a meal, or making baby formula, and more. Access water with neutral pH levels with just the press of a button. Using our patented SMPS Plus® power supply, you now have 55 settings to choose. Enjoy the perfect glass of water anytime, regardless of the quality of your source water.
The Tyent UCE offers a bonus feature that allows you to adjust your machine's power settings in order to raise or lower your pH and antioxidant levels. This technology is so advanced that you can even preset your unit to your distinct water source, just like you can preset the radio stations in your car.
Each Tyent UCE-11 water ionizer features solid, medical-grade mesh that is strengthened by titanium plates that have been dipped multiple times in platinum. With an automatic shutoff feature, you can run errands or take off with total peace of mind. This convenient auto-shutoff feature safeguards against flooding in the event that you leave your ionizer running unattended. Every 11-plate water ionizer comes equipped with max amperage to give you the highest levels of healthy antioxidants available. This smart system includes three alkaline levels and three acidic levels to help you ease into the routine of drinking ionized water.
Features
3 alkaline, 3 acidic, 1 Turbo, 1 Neutral
Solid/Mesh Hybrid Medical grade, strengthened titanium plates—dipped multiple times in platinum
Dual filters Ultra filtration .01 Micron

Advanced interactive touch screen technology

Negative ORP levels up to -1050*
pH levels 1.7-12.0*

Flood prevention sensor

Automatic self-cleaning
*Depending on your source water.
Save this product for later